Barnett Slingshots
Barnett is a manufacturer who is very popular in Europe, but also well-known in the US. The new models have the most comfortable handles I know, ad are powerful and accurate. The slingshots, especially the Cobra and Diablo, are often used for hunting, and I know people who use them for tournament-stlye shooting.
Barnett changed the handles of their slingshots three times over the last years. In my opinion, they got better every time. Check the "historic slingshots" section for more information. The new Barnett bands have a more uniform pouch and are packed straight against curl-ups during storage.
Strikenine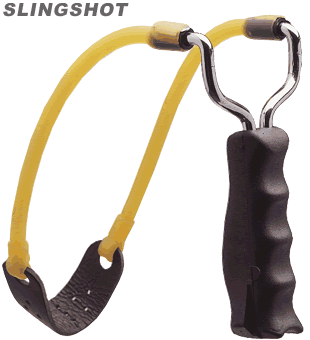 The Strikenine is a simple, yet powerful slingshot. Essentially, it is the Black Widow without wrist support. The handle is very good to hold.
Black Widow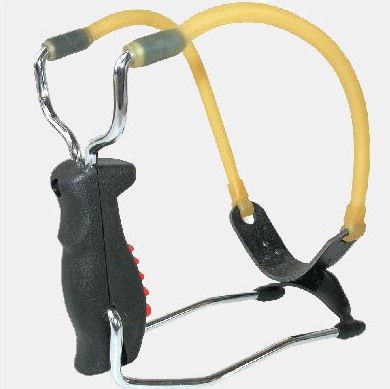 Copied by many manufacturers, the Black Widow is one of the most popularfolding slingshots, especially in Europe. The very comfortable grip makes it a good choice.
Cobra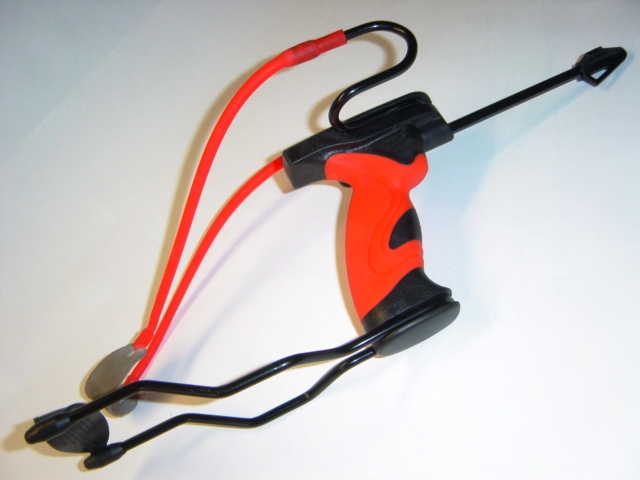 The Cobra has a built-in front stabilizer. The wristbrace and stabilizer can be detached quickly. It features a wide fork and a comfortablepistol grip. The long wristbrace takes away much stress from the hand, and it is possible to shoot this slingshot for a long time without getting tired.
Diablo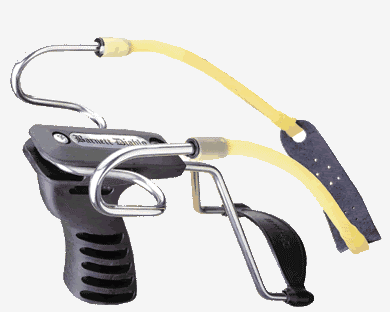 The Diablo is a nice slingshot. It comes with wristbrace, wide fork, pistol grip and can be upgraded to the Pro Diablo. The handle is made of wood with holes to get a better grip. The new Diablo looks like the Pro Diablo below, but without the stabilizers.
Pro Diablo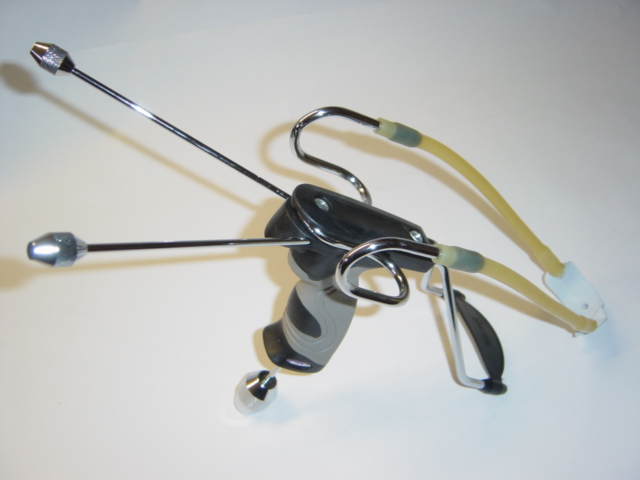 This tournament slingshot has big stabilizers against trembling and for a clean shot. A very nice slingshot, accurate and powerful.