Saunders slingshots
Saunders is one of the oldest slingshot manufacturers to be still in production. They produce highly innovative designs at top quality. The tubular bands are the most powerful I know, and they are the only enterprise that has realized the superiority of dual flat bands: Their "Wrist Rocket Pro" is a quantum leap in slingshot design! The slingshots are made of strong metal (stronger than any other brand) and high-impact plastic. The bands locking system allows quick in-field band replacement, easy adjustment of the band length and enhances band life by utilizing the "shoot-over"-design: The bands fly over the attachment during the shot instead of slamming on the fork.
Hawk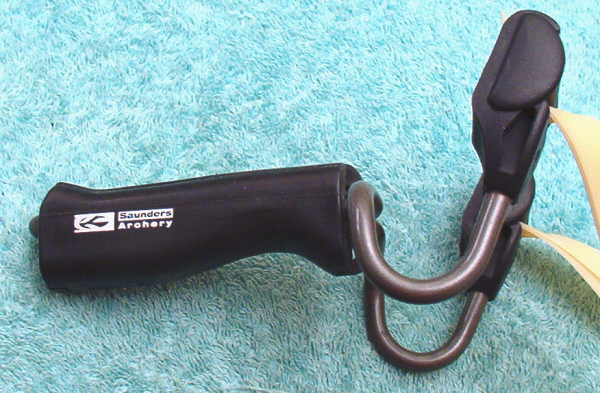 The new Hawk is currently the only non-braced slingshot that uses flatbands. Very comfortable handle, and easy to aim thanks to its fly-over system
Sr7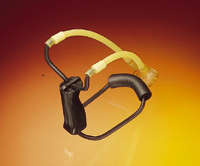 This Wrist-Rocket has a molded handle, self centering pouch and protective prong caps that extend power band life.
Falcon2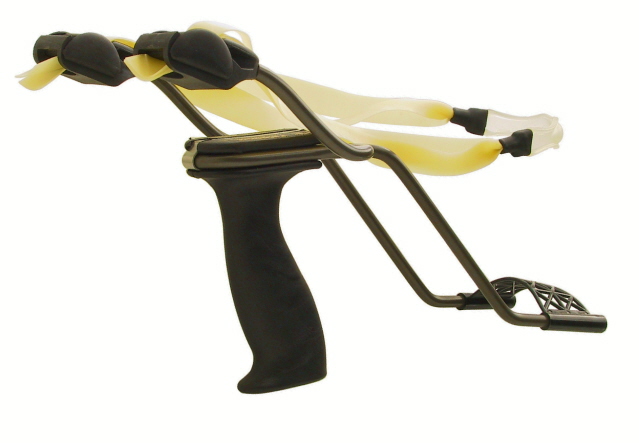 The new version of the Famous Falcon is equipped with Saunder's flatband attachment system and a slight fork extension for more power. It is, in my opinion, one of the best thought-out designs on the market.
Folding Falcon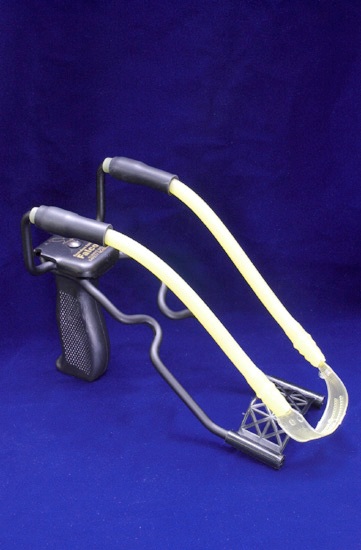 The folding falcon can not only fold its wristbrace but also its prongs, so it can be very compact in size while being a full-scale slingshot with pistol grip and wristbrace.
Double Eagle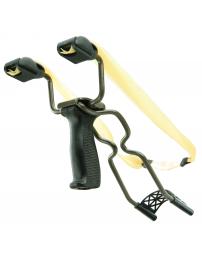 Same folding system as the Folding Falcon, but the Double Eagle is equipped for carrying flatbands.
Wrist Rocket Pro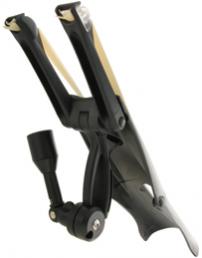 This unique slingshot is the result of excellent knowledge of slingshot physics: A slingshot with light tapered dual flat bands and a fork extension is very easy to pull, yet achieves velocities which are simply not possible with other designs. (Check the "science" article for more about this). The Wr Pro is a masterpiece - it sets new standards in slingshot design! Saunders also makes a stabilizing weight that attaches to the bottom of the handle.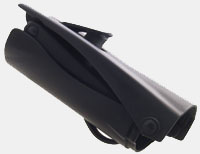 The Wrist Rocket Pro can fold down to the size of a ordinary folding slingshot. It does protect its bands while folded and even can be locked with a padlock.